An e-magazine from The Alcove ​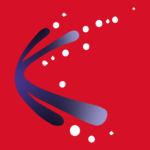 Catch a glimpse of our E Magazine Covers. Email to us for a free copy.
Welcome to a new and happening chill zone specially created for the young generation. The Kampaigners Klub is a wholesome entertaining experience that leaves the child with new insights and findings.

In today's scenario while there is a plethora of information at the click of a button, it is a tedious task to filter out what is relevant and what is not. Let us introduce you to The Kampaigners Klub – the e-magazine specially crafted to suit the interests of today's youth.
Our content ideators carefully choose topics relevant to time.
The K Klub writers creatively compile the information in a fun and engaging format.
The art team designs the e-magazine aesthetically.
We mail it to our subscribers on the 14th of every month.
It's a meeting place for today's youngsters, a hangout hub where they get to utilize their time in a productive way without getting bored.
As we get together, The K Klub will offer its subscribers opportunities to connect, interact and even publish.
Learning through fun

News from around the globe

Topics ranging from animals to the Zika Virus

Not just arts but sports as well 

From quizzes to games 

Topics the youth relates to like online games/automobiles/tv shows 

Books n' more books

Workout tips 

Food talk for food lovers 

Family and Relationships 

Yoga and Spirituality 

Career tips 

Comic strip

Current affairs
The e-magazine is an initiative by The Alcove to empower the youth by offering them a magazine they can relate to, ensuring support in their intellectual growth and personality development.    
Having introduced hundreds of new young writers to the book publishing industry, The Alcove now strives to create an exclusive hub for the youth to engage in.
For any queries : call 8287522318/8287522418
You can write to : [email protected]
Indian Subscribers, click here:
International Subscribers, click here: