About the Book
'Farewell Season' is a collection of nine fictional stories set in India, typically in the national capital and the Northeast.
****************
A death-row convict, pens down his last letter for his 'successor' to draw solace during the final hours. A six-year-old with a secret – a recurring dream that leads to a strange friendship. Recently out of a start-up failure, a reclusive man has a chance encounter with a school friend… and a spark is lit, again. An ambitious man who differentiates no right from wrong… until one festive season when fate takes a turn. A young man has a bizarre experience inside his head, resting on the edge of an epiphany after an inebriated get-together with his old college mate. A love marriage breaking apart; set as monologues, the young couple and their parents make honest confessions about their perceptions of the institution of marriage… and similar stories.
****************
The book is a collage of human emotions in varied situations and time periods. Indian cultural leitmotif is a subtle yet essential theme in the stories, albeit presented in a way palatable to the global reader across all age groups.
About the Author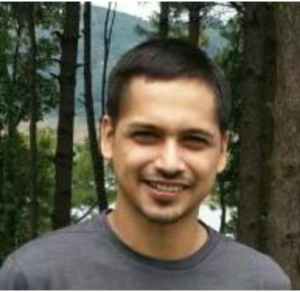 Born on 6th January 1988 in Guwahati, Assam, Ashish Kalita considers himself an expert in daydreaming and making imaginary connections where none exist. Reading is his life breath; writing feeds his soul. Apart from general boredom, the inspiration for his first book 'FAREWELL SEASON' has been to repay something to the wonderful institution of books and stories. 
A graduate in Chemical Engineering, Ashish is an Assam Civil Service (ACS) officer, presently posted as Assistant Commissioner cum Executive Magistrate in North Salmara Sub-Division. 
Borne and reared in a middle-class family, Ashish's father had a transferrable job which saw him change places and schools frequently. This often exposed him to dynamic cultural landscapes, which in turn inculcated in him a unique perspective towards people and places – the stages were different, but the actors were all the same; and the stories interesting. 
Even in his own work life, Ashish has witnessed a similar variety, with experience of working in variegated fields – academia, research, taxation, and presently in the civil services.  His involvement in developmental works with community participation has given him an opportunity to learn about the lifestyles and aspirations of people of different communities and geographical locations. Somehow, he feels that this has enriched his understanding of human behaviour in general, and inculcated in him an element of compassion, which at times reflects in his stories.
Ashish is unmarried and is currently working on his first novel (not a cause and effect in his opinion).